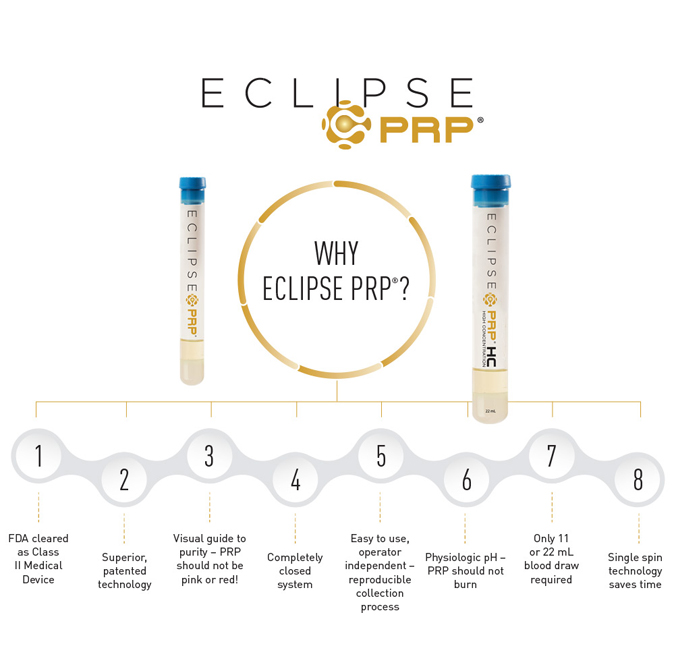 PRP (PLATELET RICH PLASMA) INJECTIONS
PRP is a hair growth treatment in which the patient's own platelets and growth factors are used to strengthen existing hair and stimulate hair regrowth. ​ The introduction of PRP into targeted areas can encourage hair regrowth by restoring necessary nutrients to inactive hair follicles.
At MEND, we use Eclipse PRP™ This system allows optimal platelet and serum extraction for injection.
PROPECIA
Propecia is a medication that can help prevent male pattern hair loss. Propecia's hair-raising success is due to its ability to effectively lower DHT levels in the scalp. This effect has proven to stop the progression of hair loss and increase hair growth.
NUTRAFOL
A whole new approach to hair health. Formulated with 100% drug-free, nutraceutical ingredients clinically shown to improve hair growth.
CAPILLUS
Capillus laser therapy is a physician-recommended, FDA-cleared treatment for androgenetic alopecia that is clinically proven to prevent the progression of hair loss and regrow thinning hair. Capillus laser therapy caps use safe, low level lasers to energize hair follicles and spur new, natural hair growth. Wear it for only six minutes every day for results. Laser therapy stimulates and energizes the cells within the hair follicle renewing the hair follicle for thicker, healthier hair.